Hymato
Given full freedom on redesigning the existing brand and create a completely new product line was a great challenge. Clean design and remarkable appearance, golden ratio and well thought concept brought success.
Appling golden ratio on the symbol and later on the packaging, choosing monochrome shades for branding made the appearance remarkable.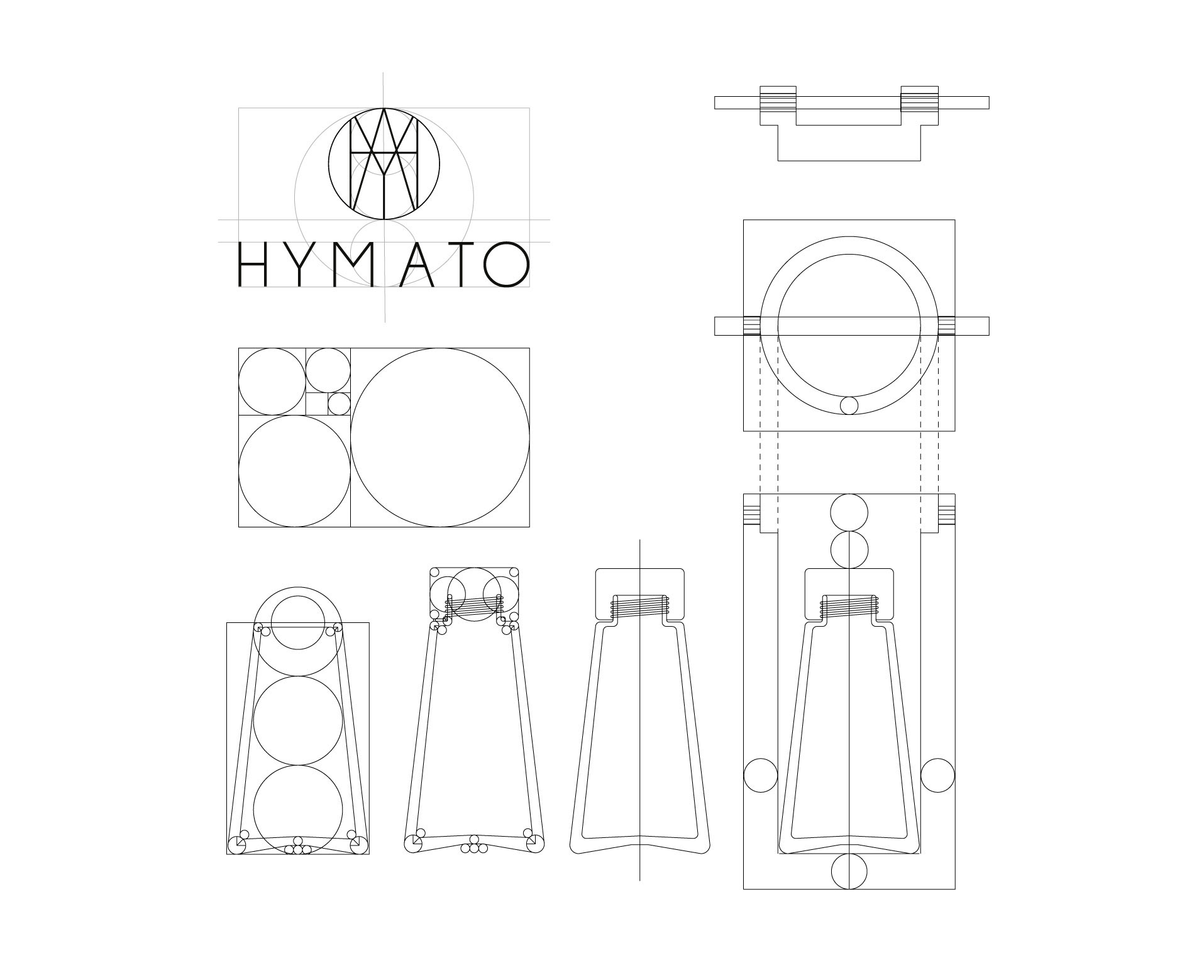 The same rules applied on the packaging. The glass bottle and its box based on the rules applied on the symbol.